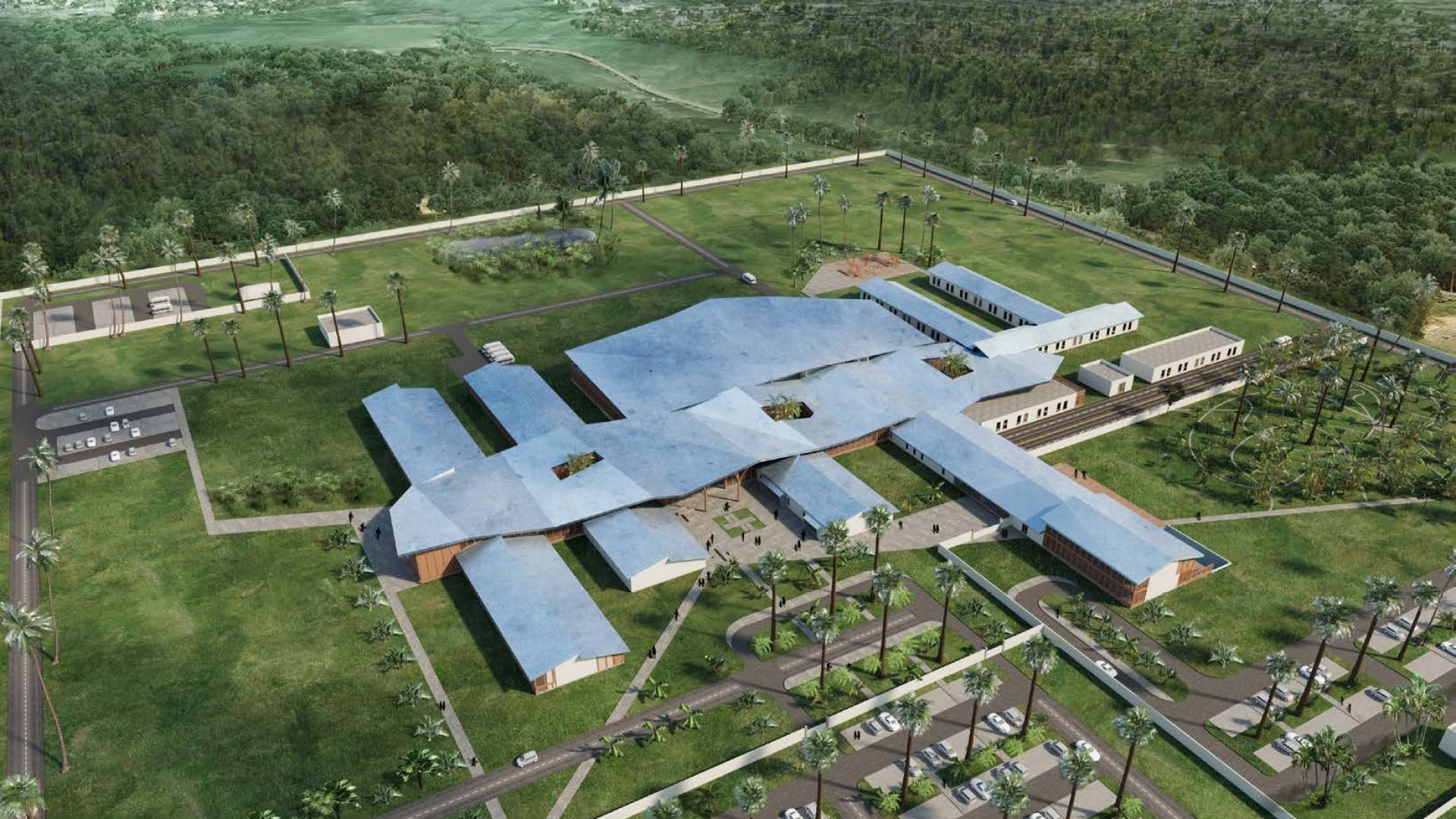 Kibri Multifunctional Hospital Complex
Cameroon
missions
To welcome the local, national and international population for routine care and surgical interventions of equivalent level to the European level of care ;
Welcoming expatriates living on the territory of Cameroon and those of neighboring countries;
To reduce the high cost of medical evacuations to the European continent;
To have high level laboratory and radiology centres;
To provide education, to welcome experts from all over the world;
To train and transmit experience and know-how to local doctors and paramedical personnel;
Create local jobs (more than 170 direct jobs will be created for the Cameroonian population, to which must be added the medical population).
Location
Located in Cameroon, the City of Kribi will undergo significant cultural, economic and industrial development in the coming years. A strategic deep-water port, it hosts heavy, mineral, oil and fruit port terminals. Connected to the iron mines of Mbalam and Nabeba as well as the nickel and cobalt mine of Nkamouna, this urban and industrial agglomeration is also a very popular seaside resort and a cultural centre of reference which will soon house the international monument "Mother Of Humanity".